Why Employee Wellness Is So Important In The Workplace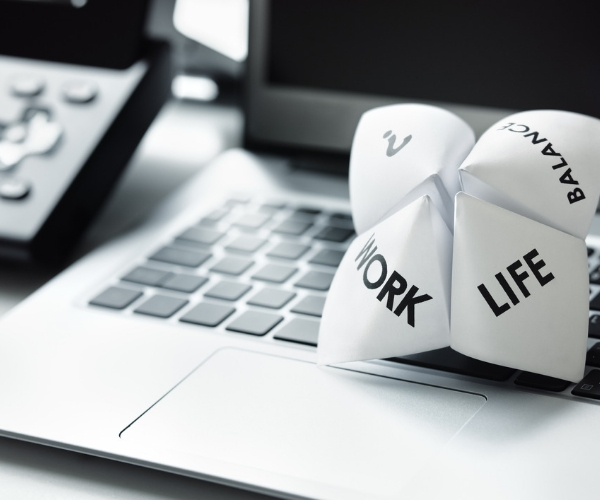 In a world of busy schedules, sitting for long periods of time, and quick take-out meals in between meetings, employee wellness in the workplace is more important than ever. The success of a company depends heavily on the performance of its employees so being in good physical and mental shape if essential for an employee to be great in their role.
Here, we discuss five reasons why an employee wellness programme should be in your company development plans:
1. It promotes a good work-life balance
Employees want to excel in their career while also leading well-rounded lives. Wellness programmes that encourage employees to exercise (for example, by offering gym memberships or reimbursing employees for fitness related purchases like personal training sessions), eat healthy (for example, by providing healthy food options in workplace kitchens and canteen), and promoting healthy lifestyles (for example, by arranging health screenings where employees' overall health is assessed) are great ways to promote this ambition. Also, many wellness programmes involve organising communities service activities (for example, a volunteer day for employees to go into a community or charity) and this further promotes this ambition as doing good deeds and helping others makes people feel good and can help keep things in perspective.
2. It attracts (and keeps) the best talent
What makes your company attractive? Why should a candidate choose you? Company culture plays a big part in attracting and retaining top talent. And that's more than free beer, beanbags, and pizza parties. The office atmosphere and how a business looks after its employees are huge reasons why a) candidates are attracted and b) employees stick around. And wellness programmes that focus on employees' health, wellbeing and development help create an atmosphere that fosters this.
3. It increases employee loyalty
Employees that feel recognised and appreciated in their workplace are happy, engaged, and more likely to stick around to see what opportunities arise for their career development. An effective employee wellness programme promotes loyalty and can help reduce recruitment, training and other hiring costs that are associated with a high staff turnover.
4. It reduces sick days
Various studies have shown that wellness programmes can greatly reduce the number of sick days that your employees take per year. Wellness programmes that promote healthy eating and regular exercise improve physical healthy while happy mind activities like mediation promote positive mental health.
5. It improves workplace morale
A wellness programme that includes social activities like an office book club, a monthly game night or a cinema club, improves team relationships and employees attitude to teamwork.