Tempo Antiques is a family-run antique business established in Galway in 1995. We carry an extensive range of small antiques, jewellery, porcelain and collectables in our shop.

We have a large selection of stone set pieces including diamonds, sapphires, emeralds, rubies, turquoise, pearls, amethysts and opals, set in gold, platinum and silver.

Our jewellery range includes engagement rings, dress rings, eternity rings, necklaces, bracelets and brooches.

In silver we stock Irish and British pieces ranging from the 1700's to modern day, including tea services, sauceboats, cutlery, bonbon dishes, condiment sets and candlesticks. We also have more unique pieces including silver mounted decanters, travelling sets and page turners.

Our other goods consist of tea and dinner services, porcelain dolls, epergnes, lamps, glassware, tableware, clocks and plates. They come from well established manufacturers such as Belleek, Royal Doulton, Wedgwood, Royal Worcester, Royal Crown Derby, Royal Albert, Shelley, Meissen, Minton amongst many more.
Looking for a gift card to spend at this store?
Why not buy a One4all Gift Card, accepted here and in hundreds of other shops nationwide? It's the perfect gift for any occasion!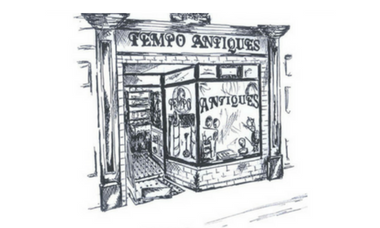 9 Cross Street, Co Galway