How Digital Gifts Boost Your Staff's Motivation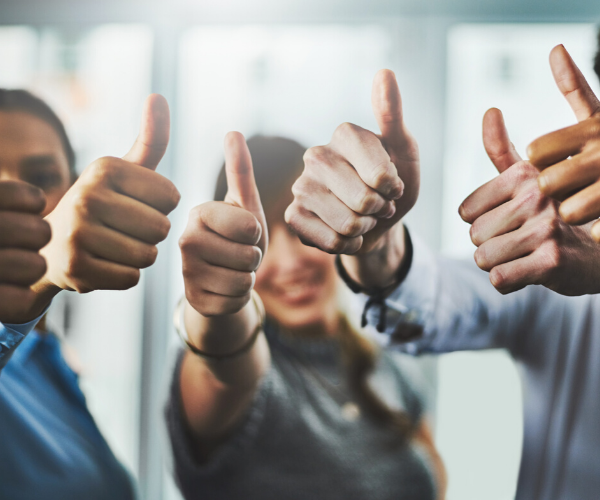 With an increase in remote working as businesses adhere to the social distancing guidelines set out by the Irish government, it's important to work even harder to maintain employee morale. Many workers are facing new challenges, for example, working from home with children, missing the office buzz and feeling incredibly overwhelmed with this new routine where there is no clear divide between work and home life. As such, employee recognition and rewards are more important than ever if employers are to keep levels of satisfaction, motivation and productivity high. As experts in rewards, One4all Rewards have a digital offering that can help businesses – the One4all Digital Gift Card.
Benefits of One4all Digital:
Convenient to purchase: One4all Digital is incredibly easy to purchase. With internet connection and a mobile phone, employers can purchase a gift card that's accepted in over 8,500 retail partners nationwide and online, at any time. With physical rewards, be it tech or donut deliveries, employers need to visit a store or order online, taking everyone's style and taste into consideration.
Instant delivery: One4all Digital is delivered instantly to recipients' mobile phones – eliminating delivery costs and waiting times. Employees receive their reward instantly!
Great customisation: One4all Digital has great customisation options such as adding a photo or video message, i.e. employers can speak directly to staff while also rewarding them.
Better user experience, for the buyer and recipient:
For you: better discoverability (they're easy to find, be it on mobile or desktop), great personalisation (customise the card with your choice of imagery and messaging), speedy delivery (delivered instantly, worldwide), cost savings (no printing or delivery costs involved), and gifting prioritisation (last-minute gifting made easy and personal).
For your staff: engaging delivery reveal (thanks to personalisation), ease of redemption (the funds can be added to a digital wallet), and ease of use (purchase goods and services all from a mobile phone).
How One4all Digital Can Boost Your Staff's Motivation:
Recognised Employees Are More Productive:
If employees feel appreciated by their company, they're motivated to work harder to reach targets. That's why companies who regularly reward their staff have a workforce that's engaged, and this results in higher levels of productivity and revenue.
Recognised Employees Are Happy:
Employers want their employees to be happy because they know when employees are satisfied, they're productive and happy employees also contribute to higher morale. When employees are recognised for their work, they're happier and prouder, leading to low turnover and companies hitting their revenue targets.
Employee Recognition Increases Trust
Beyond increased motivation and productivity, regular employee recognition increases trust in the workplace. Employees want to know their efforts are making a difference and being noticed by those outside their team. Regular rewards and recognition help employees create a stronger relationship with their employer, and this in turn drives motivation.
With instant delivery, contactless, and customisable, One4all Digital is a perfect solution to reward staff as it can be gifted regularly, from anywhere in the world, and offers employees the ultimate choice. Find out more > one4allrewards.ie/digital or get in touch with us.